On the back of the announcement of the Federal Government's $25,000 HomeBuilder Grant announcement in early-June, there have been record levels of enquiry, land sales and deposits taken across South-East Queensland. Developers are reporting volumes more typical of a full month or quarter taking place every week in some land estates.
Michael Matusik, a leading property market analyst, noted the following trends in a recent blog update looking at the volume and location of much of the recent market activity.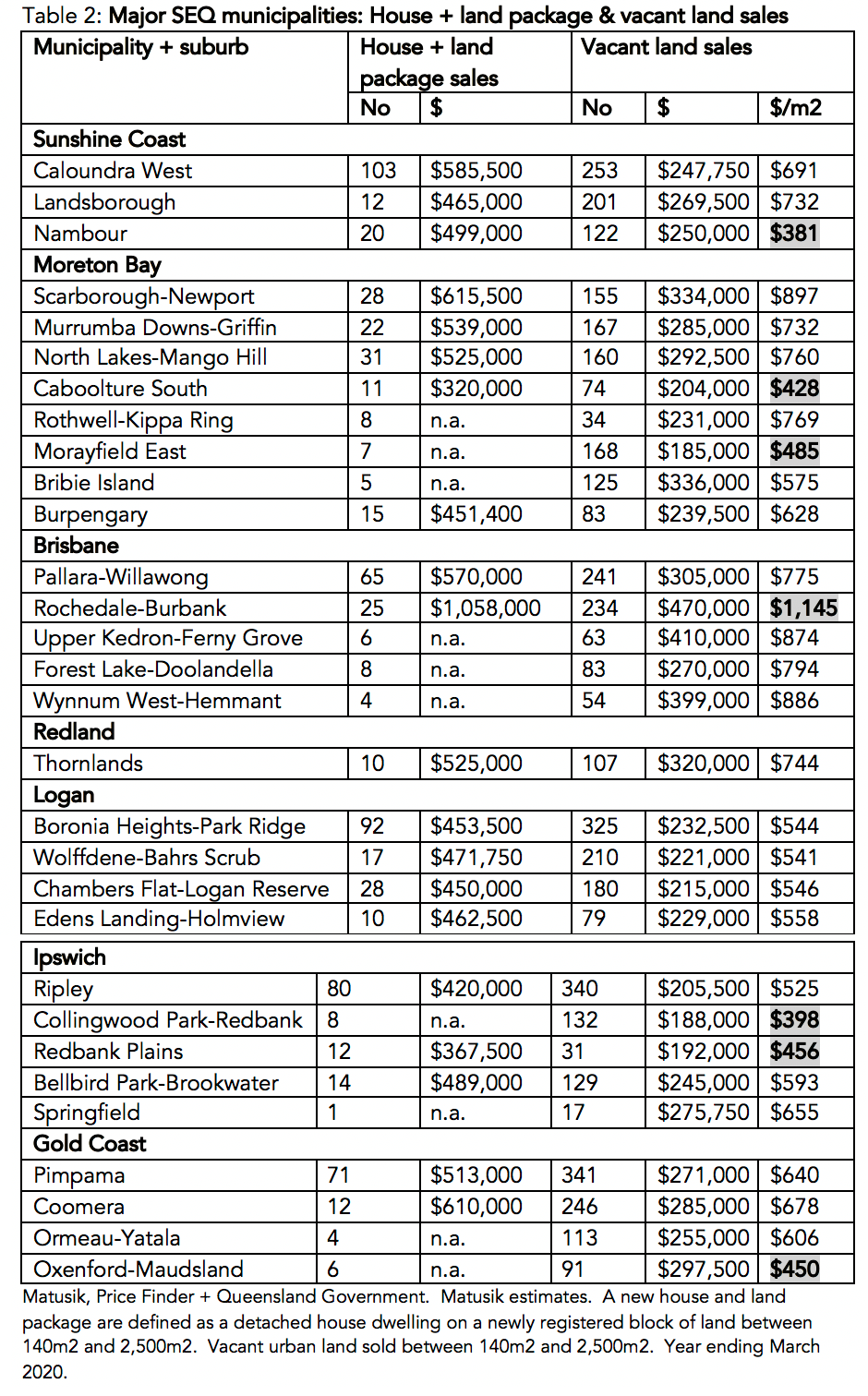 There is a wide range of price points, looking at both vacant land prices & average house & land package prices, and in particular there is a tremendous amount of variation in the cost per sqm (far right column) across the various regions of South-East Queensland.
The delays in the HomeBuilder application process, which does not yet have an application form in Queensland despite being announced almost two months ago, have not stopped the market activity, and the summaries here and on the Matusik Missive blog can give some further insight into where the action is taking place.
Understanding the property market is a crucial aspect of the home-buying process, but what you can afford and your eligibility for finance and Grants is another critical factor, and that's where our business can help you to take the next steps.
Do you have any questions about how this might apply to you? Get in touch with us using the Contact Form below.
Contributor: Alex Jacques – Director, Jacques Financial Group